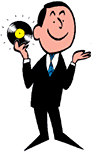 Welcome to Au Go Go Record Store, specialising in indie/alternative releases from all over the world, with a large pre-loved record department, chock-full of rarities & collectables.
1000's OF NEW ARRIVAL SECONDHAND CDs & VINYL LPs NOW ONLINE!
Click here to feast your eyes on our ever-expanding list of Secondhand CD stock, and here to check out latest arrival Secondhand Vinyl LPs! Listings updated every few days. Check out our individual categories.... Dig in!
Auction of NFT collectibles from the first Rave parties in France
The auctioning company Boischaut based in France to announce : On Saturday February 4, 2023, a sale-event dedicated to the origins of French Raves will take place in Paris. Will be exhibited and sold at the club Le Sacré (Paris 2nd) and online on Interenchères, original elements coming directly from the main actors and witnesses of the Rave movement in France. In all, 60 lots of collectibles, music, photos and videos with their NFT certificate will be exhibited in the metaverse, then in the Sacred and sold at auction.